Nightschool: Science Craft Fair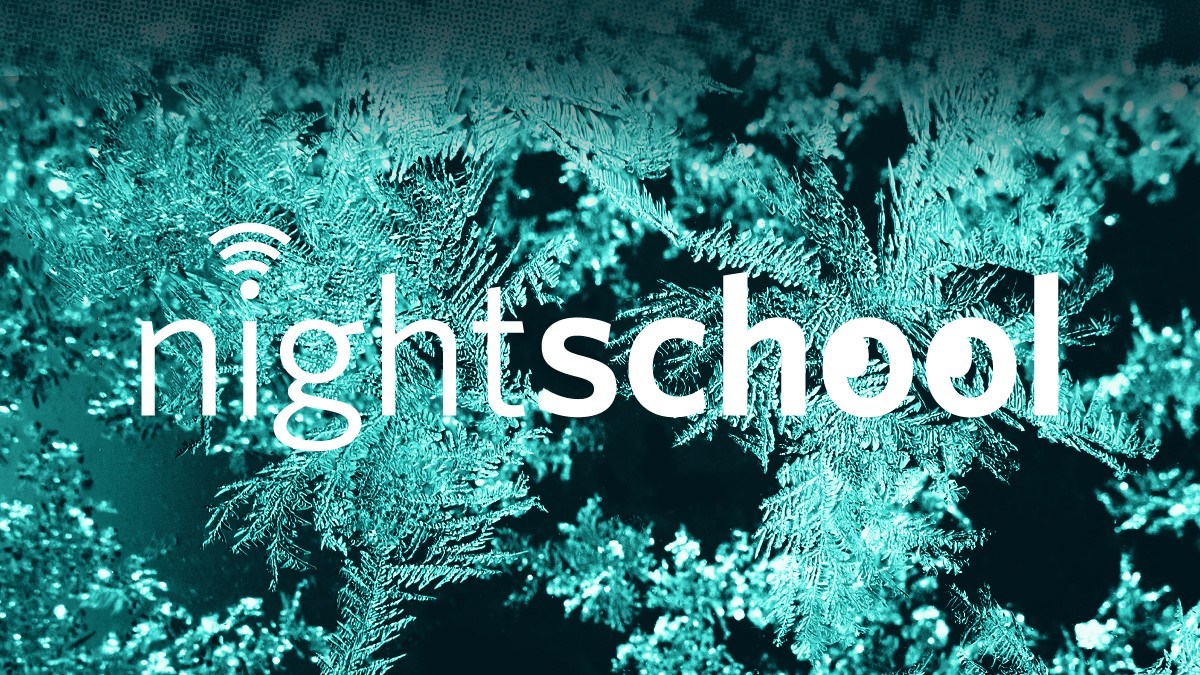 While the California Academy of Sciences prepares to welcome you back to NightLife (in person), you can join their live streams on Thursday evenings! We'll be hosting fun demos from our favorite artisans and makers with a handmade gallery to shop online and support local this holiday season! Attendees on the 12/10 live feed will be entered for a chance to win a $50 credit at one of our participating vendors below.
Thursday, December 10th, 2020 at 7 PM
Nightlife at the California Academy of Sciences
Free to Attend on YouTube: https://youtu.be/4hy0uBzFKOA
Facebook: facebook.com/casnightlife
Presenters
Presentation: Alexis shares the inspiration behind her favorite wearable metal creature creations. She'll walk you through her process, which uses the art of lost-wax casting and metal fabrication. (And yes, there will be fire!)
Alexis Pavlantos grew up in the mineral heartlands of Tijeras, New Mexico. The daughter of a gemologist and goldsmith, at a young age she was immersed in jewelry and rock culture. With this acquired and hereditary passion for creating, she continued her studies at the University of New Mexico, where she obtained her BFA in sculpture. After graduation, she moved to the Bay Area in order to pursue a career in the arts. With limited space to create and a background of metalsmithing attained by childhood knowledge of her mother's practice, Alexis decided to combine the two worlds making wearable-art.
Special Discount Code: 15% off all items on website (besides gift card) discount code NIGHTLIFE
---
Presentation: Amy Perrier demonstrates how to bring a bit of nature into your home with custom moss art foraged from hikes along the coast and mountains.
Bernal Burrow started back in 2012. I was currently working at a tech company that was draining the life out of me and stuck in a toxic relationship. I decided I needed a creative outlet to deal with all the stress. I went on Pinterest, chose a random project and went from there. I quit my day job in 2015, got out of that relationship and have been making art everyday since.
Special Discount Code: Use coupon code "take10" to receive 10% off in my etsy shop.
---
CODY VROSH and BINARY WINTER PRESS
Presentation: Cody paint everybody's favorite albino alligator, Claude, as an astronaut in a watercolor galaxy.
Cody Vrosh is an artist and illustrator. He works in a graphic watercolor style, fusing science fiction elements with bold female characters and playful creatures to create unique speculative illustrations. He is the creator of Coffee Creatures, Teeth Creatures, and Little Satellites. Together with his wife writer Sheatiel Sarao, he founded Binary Winter Press, an independent press making books, original art, prints and hand screen printed apparel.
Special Discount Code: Use code FESTIVE for 15% off on art prints, apparel, and books. Free shipping on orders $40 or more.
---
Presentation: Learn to make a whimsical everlasting terrarium ornament with Katy.
Katy Kristin Bowen is an artist, illustrator and maker of whimsical things, and she lives and works in Pacifica, CA. Her work is inspired by: collecting vintage toys, books, and gnomes; traveling to new places; and dreaming of building a treehouse. Her hero is Pippi Longstocking.
---
Presentation: Craft along with Risa of Papa Llama as she shows off a quick and easy tutorial on how to send a hug in the mail (for when you can't be there in person).
Risa Culbertson is a multimedia artist (@Risa_Iwasaki_Culbertson) and illustrator (@PapaLlamaMama) based in the Bay Area. Specializing in wacky, whimsical, and colorful pieces to brighten up the gloomiest of days. Her work is all about being playful as a way to recharge the creative spirit.
Special Discount Code: Use "NIGHTLIFE10" for 10% off any purchase on www.PapaLlama.com
---
Artist Market
Bloody Girl Gang does not seek forgiveness and will not bloody apologize. Born of life experiences familiar especially to women of color and those on the outside, this is art from the heart that is alive aware unfiltered and real. @BloodyGirlGang by Shawna Chan is a brand dedicated to being an illustrated voice for women's empowerment. Every piece is handcrafted, created with intent to inspire conversations around the movement we are in. Bloody Girl Gang values strength in community and supports the marginalized.
Special Discount Code: Use code: NIGHTLIFEBGG and take 15% OFF storewide. Promo ends Dec 31st 2020 11:59pm PST
---
Bunnycone Designs is a mixed metal jewelry designer and maker from Oakland, CA. Inspired by nature and geometric patterns, her designs are minimal, and each piece is curated with love and attention to detail.
Special Discount Code: Enter "Free Shipping" at checkout!
---
Christie Anne Langley has been living and working in the San Francisco bay area for over 20 years. Her training in art developed simultaneously with her study of the ocean, leading her to become an avid freediver and underwater photographer. After exploring a career in the professional ballroom and Latin dancing for 11 years, she felt compelled to create art again. In 2015 she became a professional artist, opening her small business, Catskills Design. She creates hummingbird feeders from recycled materials, offers fine art prints of original illustrations and paintings as well as unique felt sculptures, all with a focus on animals. She works in the style of pointillism, using only dots to cover entire canvases with color and adding an additional element of wonder.
Special Discount Code: 20% off any items in my Etsy shop through Sunday, December 13, 2020, with the special code SFNIGHTLIFE
---
Circle & Crescent is a celebration of the celestial spheres. Began in 2012 as a gift project to produce a limited edition Moon phase chart for family and friends, the project has continued in the same spirit with a new design every year. The print is a visual map of the Moon's journey around Earth in relation to the Sun, and a dedication to our intimate and significant relationship with the cosmos.
---
Elyce founded CocoTutti Chocolate in 2010 after winning numerous awards at the California State Fair for chocolate and desserts. More awards followed both regionally as well as internationally for her innovative flavors and updated traditional confections. Currently, Elyce is creating filled chocolate bars, boxes of full sized and mini filled bonbons, toffees and hazelnut crisps. Much of her work is work is hand decorated with colored cocoa butter to create edible art.
Special Discount Code: SFBazaar10 – code for 10% discount at our website on all purchases.
---
Coffee n Cream Press is a boutique operation specializing in letterpress printed greeting cards, wedding invitations, custom letterpress, and workshops. Located in the Sunset District of San Francisco, California. Each card is drawn, designed, and printed in house on our Vandercook Letterpress, folded and packaged one card at a time.
Special Discount Code: Get 15% off when you spend $20 or more, use code NIGHTLIFE at checkout!
---
Creatures in Closets sells animal-shaped clothing hangers for kids. These colorful hangers will brighten any child's closet. Start building good habits early and making organization enjoyable with animals kids know and love. Have them help out around the house by performing simple tasks like putting away their clothes on colorful hangers. New this year – introducing Creatures in Closets enamel pins! Carry one or all seven animals with you on your adventures. They are 1 inch either in silver metal or black nickel metal plating. The pins are all hard enamel with a single post with a colorful rubber clutch. Then packaged on a backing card in a clear bag. Gift wrapping options are also now available online! Whether you hate wrapping gifts or you're sending gifts long-distance this year, I've got you! Gift wrapping includes a short handwritten message, items wrapped in a box, and a gift tag. You must provide the message and to/from names. Often I receive many orders that are being sent directly to the buyer's loved ones. As the holidays approach, gifts will be able to arrive wrapped and placed directly under the Christmas tree.
---
eko jewelry design specializes in minimalistic sterling silver jewelry inspired by nature, the earth, and the sky. Rustic organic shapes fabricated by hammer work and influenced by wabi-sabi, the imperfect simplicity of nature, highlight her Botanical Collection. Eko's Galaxy Collection features geometric forms suggesting the mystery and infinity of the cosmos. In her Dreams-Come-True line, the handset gemstones represent stars, and she hopes whoever wears these pieces will see their dreams come true.
Special Discount Code: Holiday2020 15% off for all products except for custom orders
---
Embla Co. combines the latest technology in its candle production from using 3D printing to create unique shapes to utilizing cutting-edge AR technology to enhance customers' online shopping experience. Each candle is first digitally sculpted in 3D modeling software then molded and casted out of 100% beeswax. Then its sculpted to perfection by hand. Embla also donated 10% of its sales to Planet Bee Foundation – a local no-profit focused on educating children on bee preservation.
---
Fabula Tea helps you establish your inner sanctuary and reawaken the senses through the synergy of exceptional tea, story, people and art. Housed in art-adorned canisters, our teas are mindfully curated to feature ingredients that are meticulously selected and blended to ensure clean, flavorful and healing brews without additional flavorings or additives. Each canister provides a unique multi-sensorial experience that delights, nourishes and evokes transformative experiences.
Special Discount Code: FREE shipping for all orders at or above $40 (continental US only)!
---
I'm often asked, "How did you come up with the name Formosa?" During the Age of Discovery, European explorers sailed to far-flung lands in search of new trading routes, spices, and gold. The first Europeans to lay eyes on the picturesque island we now know as Taiwan were Portuguese sailors, who couldn't help but exclaim "Ilha Formosa!" upon seeing the beautiful shoreline. My family tree is rooted deep in this "beautiful island," and I chose the name to honor my parents and my heritage. I strive to create a product that is both beautiful to look at, as well as exquisite to eat!
Special Discount Code: Enter code SFBAZAAR at checkout for 10% off orders of $50 or more, Dec 10-13
---
The psychedelic posters produced for the rock concerts in San Francisco between 1966 and 1968 have become a legend of contemporary Western culture. The height of the 'Summer of Love' and the psychedelic era saw the Haight-Ashbury scene being the epicenter of it all. SF designer Robert Quinn is bringing that 60's vibe back with his psychedelic San Francisco themed artwork. His work has be featured in the deYoung Museum in SF as well as the Boston Museum of Fine Arts in Boston MA. So trip back in time with Groovy Frisco and take a little piece of the Haight-Ashbury & the 'Summer of Love' home from San Francisco and feel PEACE, LOVE and GROOVINESS all year round wherever you are!!
Special Discount Code: 20% Off on day of the show with Promo Code: SF-Bazaar
---
Heavenly Soap Company is located at Fisherman's Wharf in San Francisco, California. Our skincare lines are Palm oil free, natural & organic. Rainbow of selections designed for every skin type handmade in San Francisco.
Special Discount Code: Use promo code : holiday15 15% until December 31
---
Crafty Shenanigans for you and your cat.
---
Hi everyone! I'm Mayene ("my-en"), a designer and donut enthusiast. Running a small business drawing and designing donuts is a hobby. From food puns to cute happy donut faces, every item is created with happiness to bring you or your friends and family bits of joy. I create and offer these happy "zero-calorie" donuts online and locally at various events or places throughout the year. The shop proceeds are put towards organizations and causes I believe in, typically education or arts and culture.
---
Maureen Shields creates her works by combining hand-painted and drawn elements with print material sourced from the 1940s up to the 1980s. The tone of Shields' work is often at first glance innocent and cheerful. What follows this initial reception of a playful, nearly saccharine veneer is a deeper invitation into a strangely constructed world. The viewer is caught between a delight in the fantastic and a sense of unease or menace. Shields' attempts to balance between the whimsical, the grotesque, and the commonplace, hoping to skew perspective and reintroduce the strangeness and complexity associated with childhood.
---
Maya Bauman Design is the brainchild of Maya Wakatsuki Bauman. She was raised by a family of ceramicists in Nagano, Japan where her creative talents were truly nurtured. After two decades of studying jewelry and becoming an expert in the industry, she began to create her own pieces for modern minimalists with refined taste. Collections from Maya Bauman Design are all handcrafted with love in the artist's Marin County studio. From delicate treasures to everyday pieces, each piece reflects her love and passion.
Special Discount Code: 20% off full-priced items with code: NIGHTLIFE20 Sale items are excluded from this promotion.
---
Melisa Joy is a San Francisco-based designer & fiber artist who can't get enough of all things handmade. She's obsessed with color and loves teaching others a new, creative hobby. Melisa has taught various craft workshops for over eight years throughout the Bay area. She has designed home decor for Target, Kohls, Macy's, and other mass retailers. Follow her on IG @melisajoycreates
---
I was 44 when I got pregnant for the first time and my OBY said it was a miracle baby! They say moments define us or have a transformative effect on our perceptions and behavior. For me, becoming a mother at that age was that moment, and it completely changed my life and lifestyle! I started researching everything about babies, breastfeeding, nutrition, parenting, etc. I wanted only the best for my baby girl. And what I learned was: living green was the way to protect my baby and the environment she grows up in. My first step was to look at our food intake and waste habits at home, along with the way we use single-use plastic and cling wrap. I decided to pursue a better way of wrapping our food and reducing our impact on the environment. The answer was reusable beeswax-infused cotton food wraps. I learned that people had been waxing cloth since ancient Egypt and had used beeswax for storing and preserving food for thousands of years. It was a lost tradition. I decided to make my own food wraps. I started by selecting beautiful cotton prints, then set out to find the perfect mix of ingredients like local beeswax, organic jojoba oil, and natural tree resin — all of which will break down in your compost and return to nature. Then I set up camp in my kitchen. Melting, mixing, baking, and drying… It took me several tries to come up with our final beeswax formula. The result is a reusable, washable, and compostable cloth alternative to plastic wrap. Our first product was born! My family quickly adjusted to using the food wraps and they have become an integral part of our lifestyle and daily food preparation and preservation. Our wraps are not only about reducing waste in the kitchen but also extending the life of your food. You will notice a big difference in how long food keeps when stored in your beeswax wraps. Food is protected yet can breathe. Try them for yourself!
Special Discount Code: 20% OFF site-wide for SF Bazaar Show from Dec 10th to 17th 2020. Use code CAS1220 Free Standard Shipping (USPS Priority Mail) on all orders over US$50.
---
What started as a DJ inspired t-shirt line in 2001, Mixerfriendly has evolved into thought-provoking music inspired poster line, dedicated to preserving the underground music culture through art and design. Music is a powerful tool, that can articulate struggles in the world and give people the empowerment to make a difference.
---
Welcome to Niamh.Co handmade fine porcelain jewelry. Each piece is hand-formed and fired in my kiln at my studio in San Francisco. Every single piece is formed from pure porcelain solely by myself. The jewelry is fired twice (up to 1950 degrees) to ensure strength and durability. Real 22k gold luster is applied to these pieces and then fired again. Check out my store in the link and remember to support local this holiday season.
Special Discount Code: Free shipping on all US orders over $35
---
S for Sparkle is a handmade jewelry company based in Dogpatch San Francisco. Founded in 2015 by Kate Cheng. Our mission is that we believe that everyone should have the power and access to practice self-validation. We strive to empower people with reminders of their inner values and worthiness through thoughtful and meaningful gifts for themselves or their loved ones.
Special Discount Code: 10% off code: nightlife2020
---
Making soap is a complex scientific process but neither science nor soap has to be boring! It offers endless possibilities of creating not just skin nourishing products where I could control the ingredients, but also making something simple as a bar of soap a beautiful work of art.
---
We love to boldly transform everyday products into works of art that you are proud to show off! We are a passionate, women-owned business, and all of our products are locally handcrafted, eco-friendly, and invoke a sense of excitement, joy, fun, wonder in people of all ages. This year, we are excited to introduce Quarantine-friendly activities, like Puzzles and DIY Jewelry kits… with a twist!
Special Discount Code: Purchase a Beautiful Puzzle Tray and a coordinated Coaster Set of your choice and receive 50% off the coasters! Use code HOLIDAY.
---
W House is a mother-daughter duo creating modern and whimsical crochet handmade goods for the home, including botanical, amigurumi, children, and pets. The W in W House represents us as Women and are our maiden name initials (Wu + Wong). We are Bay Area natives and our locally handmade goods consist of 100% cotton yarn made in the USA, are washable, and do not need any upkeep.
Special Discount Code: Use "SFBAZAAR15" for 15% your entire purchase (expires 11:59pm on 1/1/2021).
---