NightLife At The Academy


NightLife is a weekly event where visitors ages 21 and older can enjoy music, science, entertainment, and cocktails while experiencing the Academy's world-class exhibits with friends. Each weekly installment features something new and different. San Francisco Bazaar LLC will be curating handmade vendors at this event alongside other museum programming. Join us for a night of indie goods, DIY Demos and more at our NightLife Bazaar: summer edition. Sounds by Jay Midnight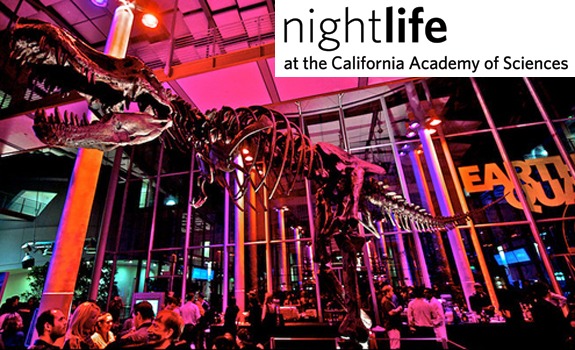 DIY DEMOS
> At 8:00, Explore the many uses of chaga and adaptogenic mushrooms during a talk from The Chaga Company— perfect for the fungi-lovers out there
> At 8:15, Put a rosy tint on your evening with a presentation from Arcadian Stained Glass
> At 8:30, Learn all about air plant biology and care with The Garden Home
> At 8:45, Catch a special beaded earring demo with Indigenous Luxury.
> Fabula Tea in Curiosity Grove from 6 – 10 PM: Slow down, have a seat and reclaim your inner peace by learning about the rich history of Chinese tea ceremonies with Fabula Tea.
PLUS: "Piña Claude-a" from 6 – 9 PM: Cool off with a scoop of a special flavor of ice cream made in honor of our favorite cold-blooded cronie, Claude! Available for a very limited time from Humphrey Slocombe.
Summertime Bazaar Market open from  6 – 10 PM packed with one-of-a-kind items, including original artwork, ceramics and pottery, handcrafted jewelry, apothecary products, and more!
Thursday 7-28-22 for the Summertime Bazaar Nightlife
California Academy of Sciences
55 Music Concourse Drive
Golden Gate Park, San Francisco, CA 94118
Map & Directions
Dynamic Pricing, see site for details
Facebook: https://www.facebook.com/calacademy-nightlife
---
Summertime Bazaar Nightlife Gallery