Maker Faire Vendor Payment Page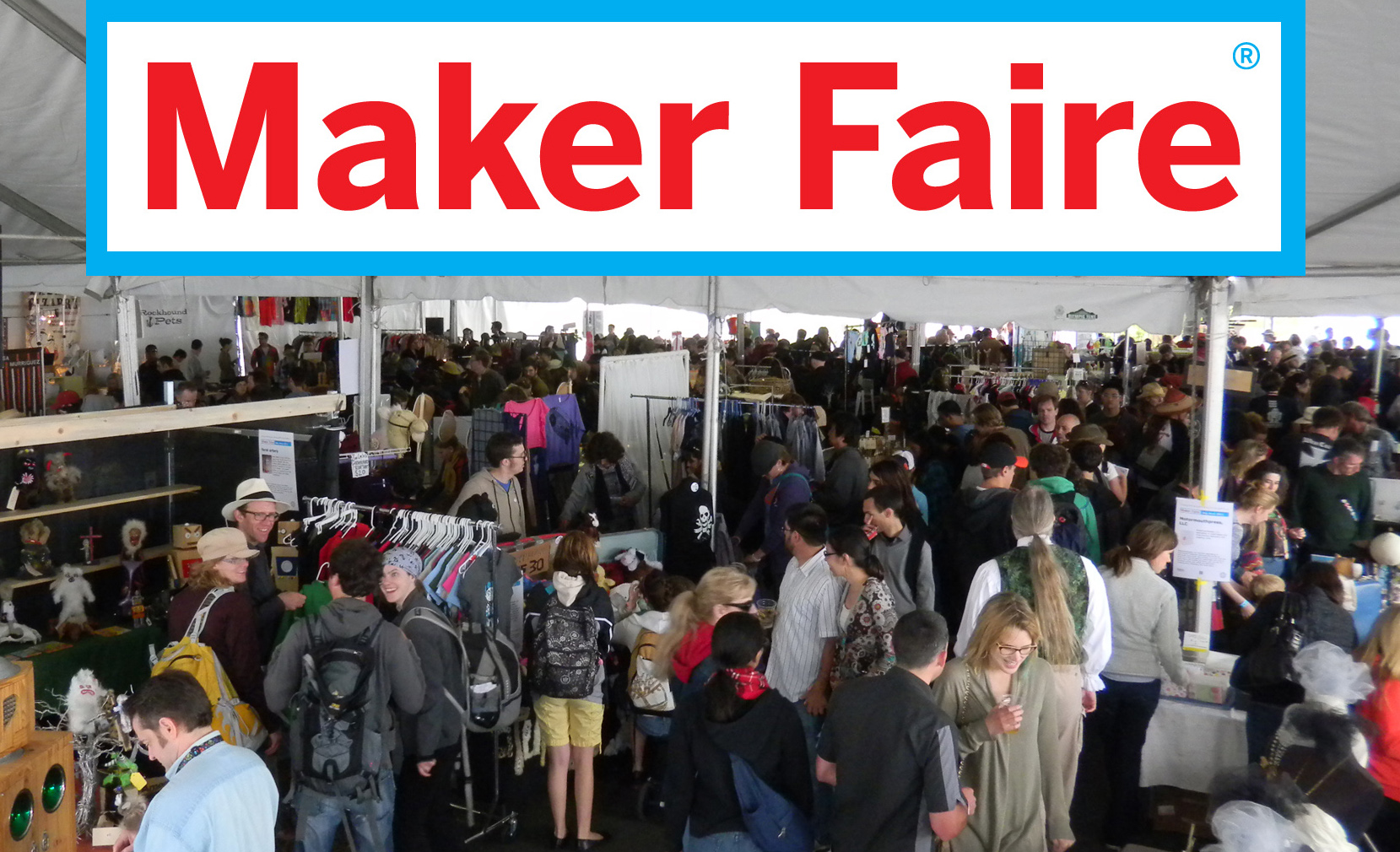 Read ALL details below before proceeding to VENDOR PAYMENT FORM
WHEN AND WHERE
Maker Faire Bay Area
May 17th – 19th 2019
San Mateo County Event Center
makerfaire.com
SHOW HOURS
Friday May 17th – 1pm to 5pm
Saturday May 18th – 10am to 7pm
Sunday May 19th – 10am to 6pm
Load In Friday May 17th from 9-1 pm
SHOW INFORMATION
Maker Faire is a three-day, family-friendly event that celebrates the Do-It-Yourself (DIY) mindset. It's for creative, resourceful people of all ages and backgrounds who like to tinker and love to make things. San Francisco Bazaar has produced a marketplace for Maker Faire Bay Area since its inception in 2006. We're happy to be back in 2019 hosting 50 talented makers in our curated marketplace.
VENDOR INFORMATION
+ Number of San Francisco Bazaar booths: 50
+ Attendance For Fair: 120,000 (anticipated 30K to SF Bazaar Market).
+ Venue is outdoors under 10×10 tents.
+ Only one booth space is allowed per applicant.
+ Sharing is NOT allowed after you reserve your booth.
+ Event will proceed rain or shine.
+ SF Bazaar is located within Maker Faire Bay Area and advertised as their curated handmade maker marketplace.
SF BAZAAR MAKER STAGE
SF Bazaar will also be hosting a Maker Demonstration stage near our market. Proposals are being reviewed and new ones are welcome! We will contact every artisan who proposed a program to confirm participation soon! Questions? Contact info@sanfranciscobazaar.org
BOOTH SPECIFICATIONS FOR 2019
Based on artist feedback, we now offer booth spaces in TWO configurations:
– 5×10 Booth Space (50 sq ft, table top) – $480 ea (25 available, single artist)
– 10×10 Booth Space (100 sq ft) – $1000 ea (25 available, may be shared)
All booths have the following included in their booth fee:
– Tent rental
– Electricity*
– Dedicated Wifi*
– Furniture Rentals*
– 2 Maker Faire Entry Passes for 5×10 and 4 for 10×10 spaces
– Discounted Entry Passes for Friends & Family
– Dedicated artist listing on both SF Bazaar and Maker Faire sites.
*Previous pricing did not include these amenities (additional value $250+)
PLEASE ONLY PAY FOR THE BOOTH WHICH YOU REQUESTED. REFUNDS WILL BE PROCESSED IF YOU DID NOT SELECT THE CORRECT BOOTH SIZE.
PAYMENT DEADLINE MIDNIGHT FRIDAY 3/22/19