Maker Faire Application Information
____________________________________________
Applications DEADLINE: Monday March 13th 2017
Notifications will be sent on March 15th 2017 by email
____________________________________________
Please read ALL the details below before proceeding to the application link at the bottom of this page.
If you have any problems with your application submission please contact laura@sanfranciscobazaar.org
> This is a juried event, not all who apply will be accepted. Please read more at our FAQ.
> Images of all the applicant's products and/or a URL to your website/online photo album showing your work is required. 
> If applying as a collective (more than two artists) DO NOT use the "shared booth" option, apply as a single vendor.
> Joint applications will designate the contact in the "Personal Information" data fields as a primary contact. All future communications from San Francisco Bazaar will be sent to that email address.
> If you do not possess a resale license for the state of California please write PENDING in the proper text box in the application.
> WE DO NOT ACCEPT FOOD for San Francisco Bazaar Market at Maker Faire
> Applications will not be reviewed unless you successfully pay the jury fee.
> Applications are juried all at once to ensure the best and most diverse group of artists and product lines. All applicants will be notified through direct email by the Notification Deadline above. 
> There is a WAITLIST option for applicants who do not receive a spot the first round. This waitlist will be filled by product category as vacancies open.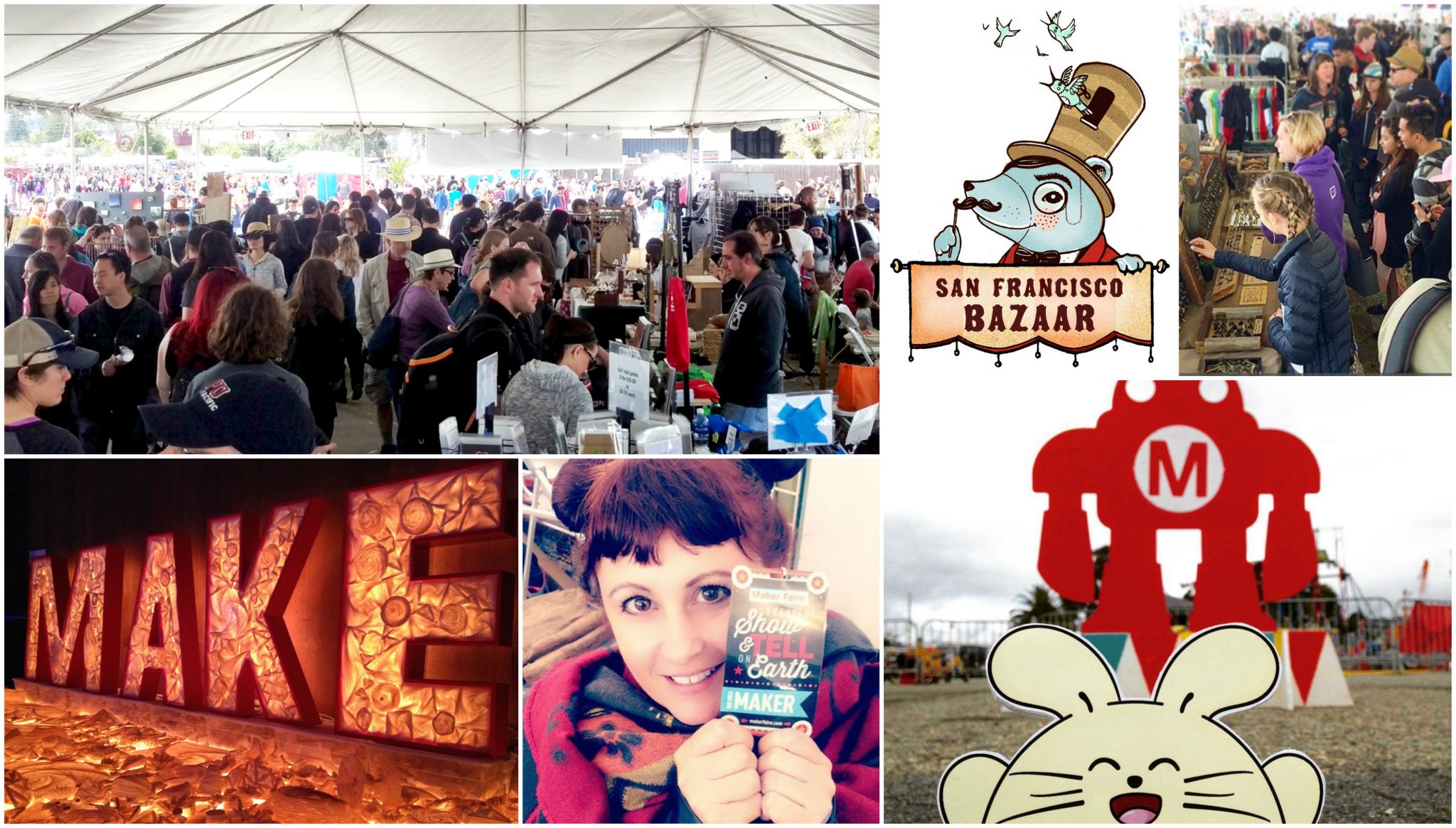 WHEN AND WHERE
Maker Faire Bay Area
May 19th- 21st 2017
San Mateo County Event Center
makerfaire.com
SHOW HOURS
Friday May 19th – 1pm to 5pm
Saturday May 20th  – 10am to 7pm
Sunday May 21st – 10am to 6pm
Load In
Friday May 19th from 9-1 pm
SHOW INFORMATION
Maker Faire is a three-day, family-friendly event that celebrates the Do-It-Yourself (DIY) mindset. It's for creative, resourceful people of all ages and backgrounds who like to tinker and love to make things. San Francisco Bazaar is proud to be a part of the Maker Community by hosting over 80 of our talented crafters and artisans each year. Maker Faire attracts many different customers.
We encourage modern makers of all kinds to apply, but our FOCUS is on artisans who sell finished products or supplies. Please contact Maker Faire directly if you feel you have a product(s) which should be demonstrated at Maker Faire, a food/drink product or represent a non profit organization. 
+ A $20 non-refundable Jury Fee is required per show application
+ If accepted booth spaces will cost $300.00 USD for the weekend.
+ Approx. number or San Francisco Bazaar vendors selected: 80
+ Approx. Attendance For Fair: 120,000 (anticipated min. 30K to SF Bazaar Market).
+ Venue is in an outdoor communal tent structure approximately 15,000 sq ft in size. Please be prepared to vend in an outdoor market setting.
+ Due to the limited space only ONE booth space is allowed per applicant.
+ Sharing a booth space is allowed up to TWO ARTISTS or as a themed collective.
+ Event will proceed rain or shine
+ SF Bazaar Marketplace is located in South Lot (same as 2015-16)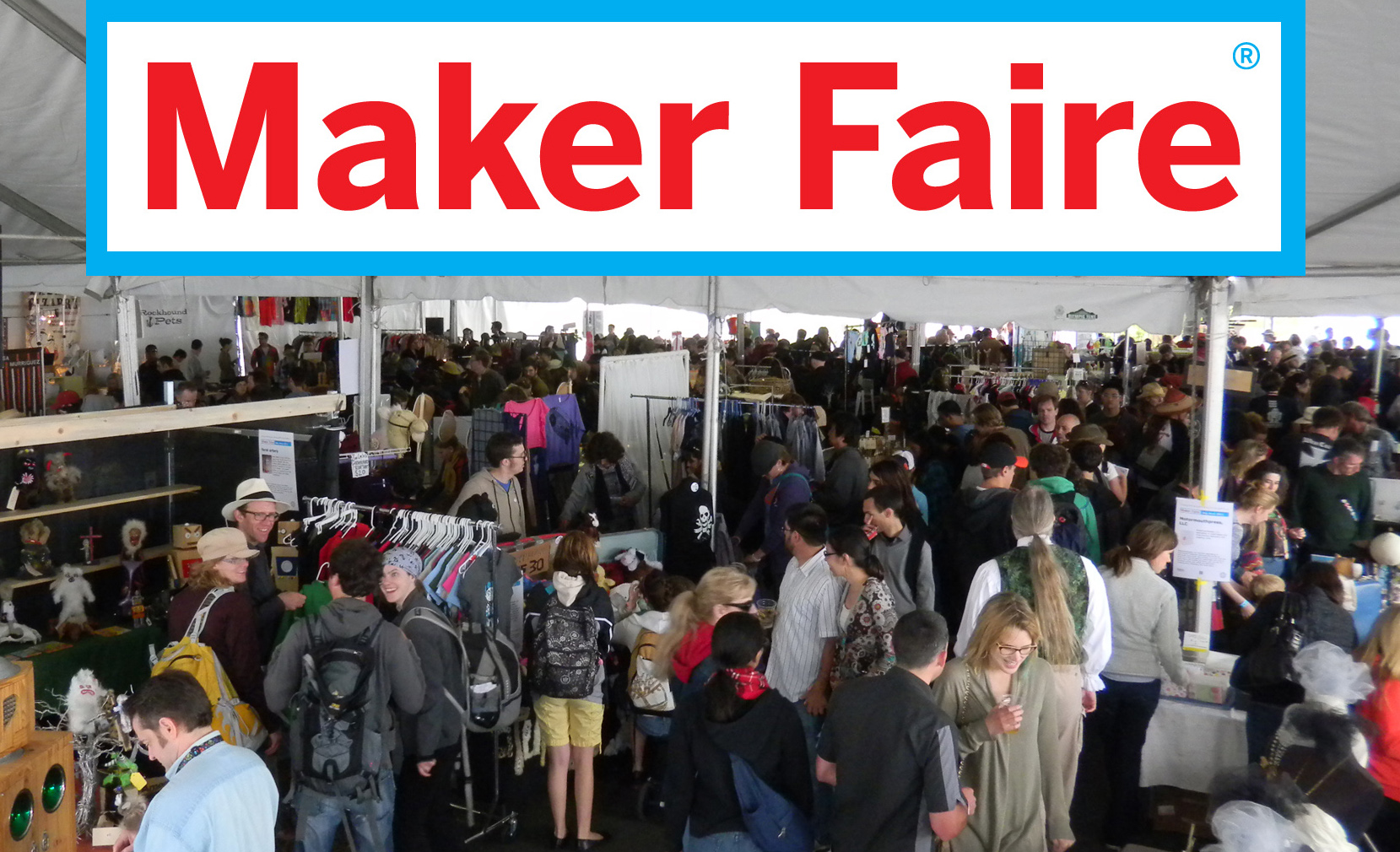 Each Vendor will be given:
+ One booth space approximately 8′ x 8′ ft under our communal tent (see images)
+ 1 table and 1 chair. Additional tables, chairs will be available at additional fee.
+ Two all access Maker Passes and option to purchase additional passes at discount
+ Business listing in SF Bazaar gallery and on the Maker Faire website
+ Electricity (starting at $90) is available for order after acceptance.
+ There is no WiFi access at this show. Please rely on mobile solutions for this event.
Applications Are Closed. Notifications will be sent to all who applied by 3/15/17
[gravityform id="42″ title="true" description="true"]