Maker Faire Application Information
____________________________________________
Applications Deadline: Monday March 18th 2019
Notifications emailed to all applicants March 20th 2019 
____________________________________________
Read ALL details below before proceeding to the application at the bottom.
Problems with your application? Contact info@sanfranciscobazaar.org
> This is a juried event, not all who apply will be accepted. Please read more at our FAQ.
> Images of all the applicant's products and/or a URL to your website/online photo album showing your work is required.
> If you do not possess a resale license for the state of California please write PENDING in the proper text box in the application.
> We DO NOT ACCEPT FOOD for San Francisco Bazaar Market at Maker Faire. Please apply directly to Maker Faire if you wish to sell food or drink.
> Applications will not be reviewed without submission of the jury fee.
> Applications are juried all at once to ensure the best and most diverse group of artists and product lines. All applicants will be notified through direct email by the Notification Deadline above.
> There is a WAITLIST option for applicants who do not receive a spot the first round. This waitlist will be filled by product category as vacancies open.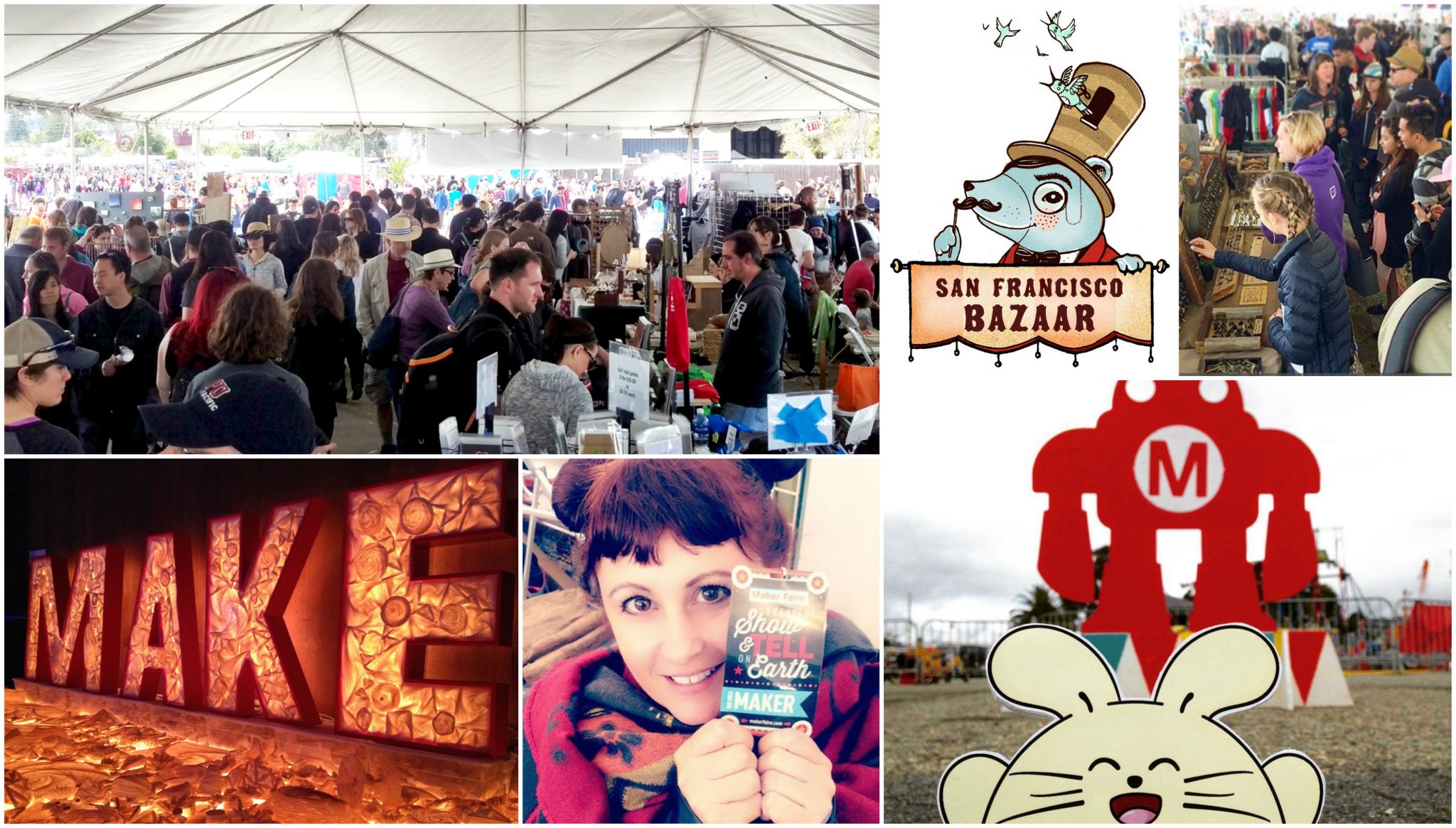 WHEN AND WHERE
Maker Faire Bay Area
May 17th – 19th 2019
San Mateo County Event Center
makerfaire.com
SHOW HOURS
Friday May 17th – 1pm to 5pm
Saturday May 18th  – 10am to 7pm
Sunday May 19th – 10am to 6pm
Load In Friday May 17th from 9-1 pm
SHOW INFORMATION
Maker Faire is a three-day, family-friendly event that celebrates the Do-It-Yourself (DIY) mindset. It's for creative, resourceful people of all ages and backgrounds who like to tinker and love to make things. San Francisco Bazaar has produced a marketplace for Maker Faire Bay Area since its inception in 2006. We're happy to be back in 2019 hosting 50 talented makers in our curated marketplace.
We encourage modern makers of all kinds to apply, but our FOCUS is on artisans who sell finished products or supplies. 
VENDOR INFORMATION
+ A $10 non-refundable Jury Fee is required per SF Bazaar show application
+ Number of San Francisco Bazaar booths: 50
+ Attendance For Fair: 120,000 (anticipated 30K to SF Bazaar Market).
+ Venue is outdoors under tents.
+ Only one booth space is allowed per applicant.
+ Sharing is allowed up to TWO ARTISTS or one collective for 10×10 spaces ONLY.
+ Event will proceed rain or shine.
+ SF Bazaar is located within Maker Faire Bay Area and advertised as their curated handmade maker marketplace.
NEW SF BAZAAR MAKER STAGE
SF Bazaar will also be hosting a Maker Demonstration stage in our marketplace. Proposals will be accepted as part of your application. Maker Faire will publish your demo/workshop as part of their regular programming. While not required, it is considered a part of the Maker experience and an effective way to gather interest in your product and brand. Applicants are encouraged to include a proposal for a workshop and/or demonstration!
*NEW* BOOTH SPECIFICATIONS FOR 2019
Based on artist feedback, we now offer booth spaces in TWO configurations:
– 5×10 Booth Space (50 sq ft, table top) – $480 ea (25 available, single artist)
– 10×10 Booth Space (100 sq ft) – $1000 ea (25 available, may be shared)
All booths have the following included in their booth fee:
– Tent rental
– Electricity*
– Dedicated Wifi*
– Furniture Rentals*
– 2 Maker Faire Entry Passes for 5×10 and 4 for 10×10 spaces
– Discounted Entry Passes for Friends & Family
– Dedicated artist listing on both SF Bazaar and Maker Faire sites.
*Previous pricing did not include these amenities (additional value $250+)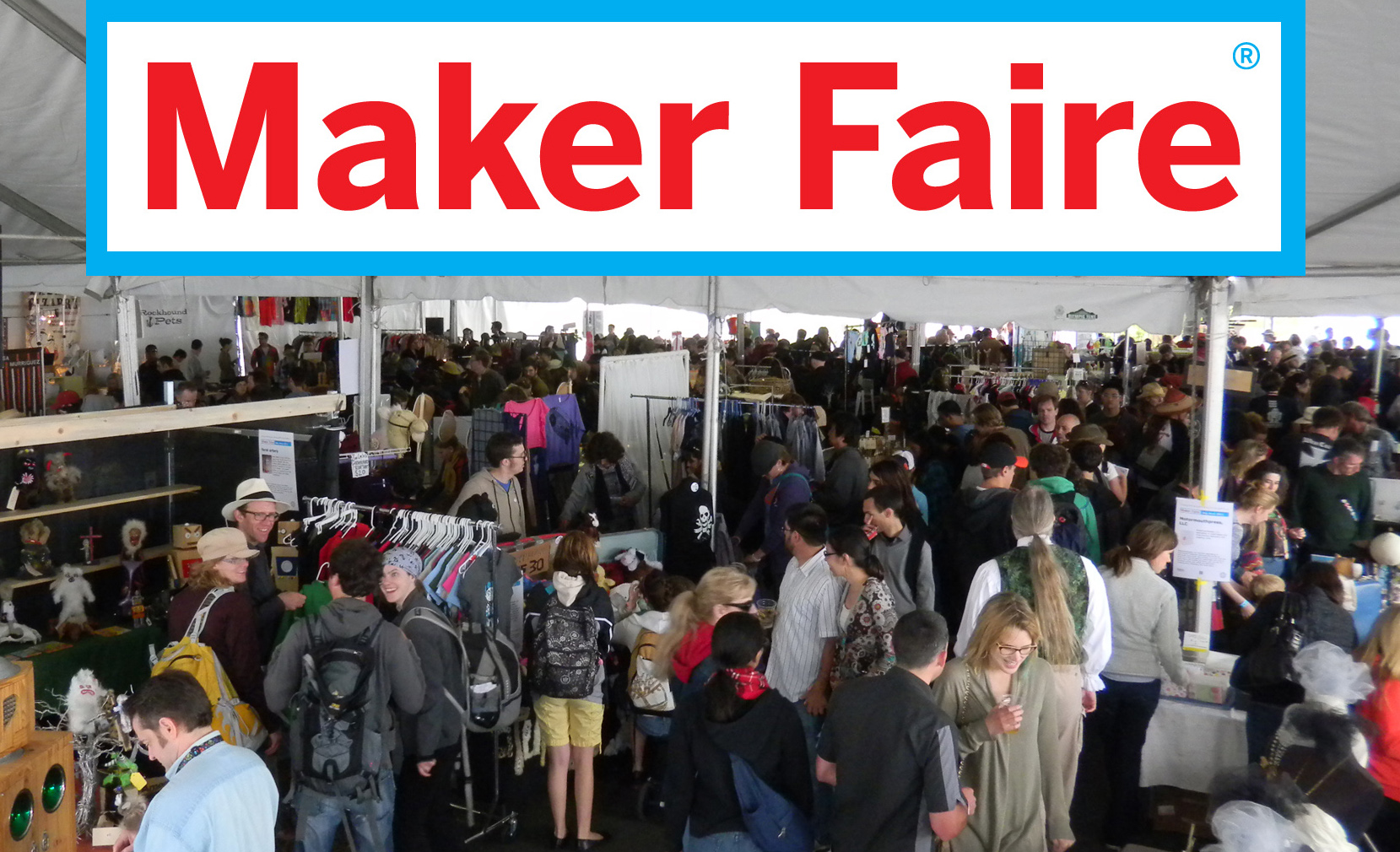 Notifications will be sent to all who applied by 3/20/19