JPOP Application 2016

Each show has a different application process. Please read ALL the details below before proceeding to the application link at the BOTTOM of this page.
Food Vendors: We CANNOT accept food of any kind (packaged or baked goods included) for J-POP SUMMIT 2016. Please contact J-POP SUMMIT directly for details on food vending, at info@j-pop.com
– Applications will not be reviewed unless you prepay the booth fee.
– If you do not possess a resale license for California please write PENDING in the application.
– If you have any problems with your application submission please contact laura@sanfranciscobazaar.org.
About J-POP SUMMIT FESTIVAL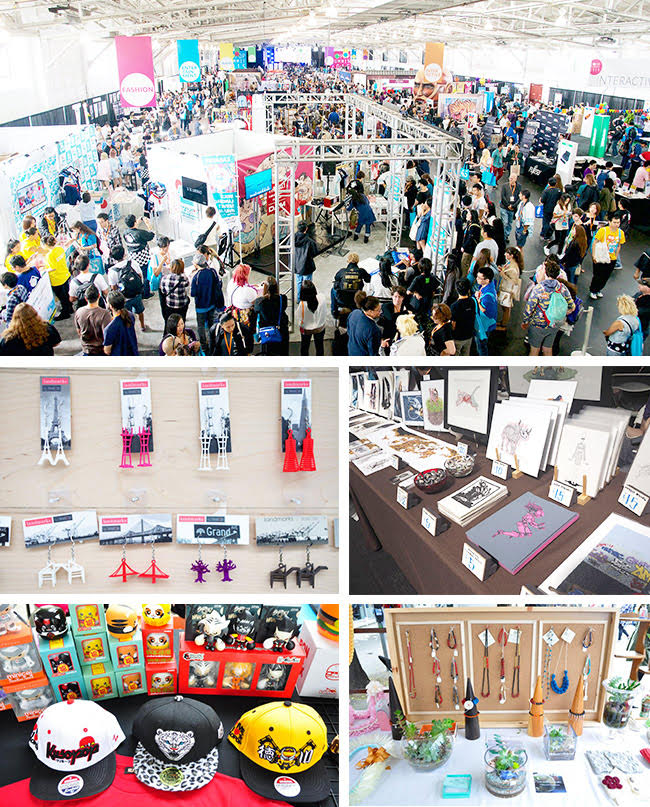 Since 2009, J-POP SUMMIT  has been one of the biggest Japanese pop culture festivals in the world! They present the latest in Japanese pop culture including music, fashion, film, art, and anime, and this year they will include new categories of food, tech-innovations and travel. In 2014, they the 2nd annual Japan Film Festival of San Francisco, a ramen festival, Japanese fine sake, and J-POP LIVE at UNION SQUARE bringing a huge outdoor live concert to downtown San Francisco. In 2016, in their eighth year, they  return to Fort Mason for their main event. San Francisco Bazaar has the pleasure of hosting talented local designers in an outdoor market for all JPOP patrons and fans
SF Bazaar and J-POP SUMMIT will be curating applicants that meet the aesthetic of the festival. Artists will be exposed to international press and attendees who have traveled from all over the globe to participate in this event.  To understand more about J-POP SUMMIT, please visit their Press Page and their website: http://www.j-pop.com/
Applications Accepted Until June 22nd 2016 or Full
WHEN AND WHERE
July 23rd (Sat) & 24th (Sun), 2016
Vending Hours: 11-6 PM
Fort Mason Center
Festival Pavilion
http://www.j-pop.com/
BOOTH INFORMATION
Vendors receive the following with their booth fee:
> A 10×10 ft space
> One rented pop up tent, fully assembled and weighted down.*
> One 8 ft. table and two chairs (additional furniture is available for rental)
> One all access pass to the J-POP SUMMIT events at Fort Mason
> Artist Profile, Logo and URL Link on SF Bazaar and J-POP Summit Site
*If you own a pop up tent, a discount will be applied to your booth fee.
Are other spaces available for vendors? 
No. All designers, makers and commercial vendors are restricted to the same footprint at J-POP SUMMIT Festival 2016. All other spaces are for commercial sponsors and programmatic purposes.
Can I reserve more than one booth space? 
We will only consider requests on a case by case basis. Please indicate your interest in the application and SF Bazaar will follow up with finalizing payment for two spaces upon approval.
Where are SF Bazaar vendors located in the venue?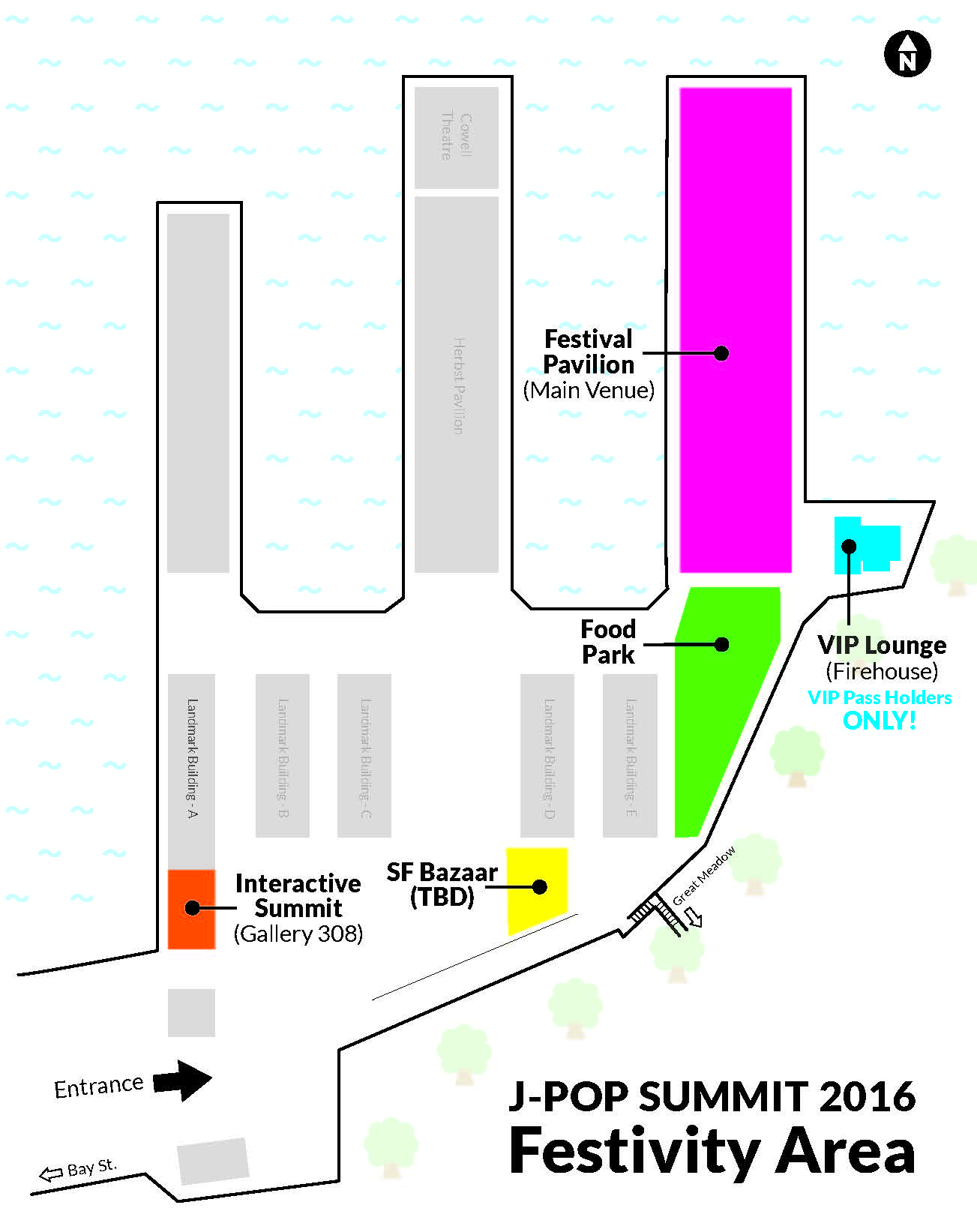 SF Bazaar pop up marketplace will be conveniently placed outside at the entrance of the ticketed areas of J-POP Festival. This means that ALL foot traffic will pass by our booths in order to proceed to the ticketed area and you also will benefit from the general public who are visiting Fort Mason that weekend!
Will there be music/live performances? 
There will be music playing throughout the day with occasional programs like fashion shows and speakers. But all live music performances are scheduled indoors. We collected feedback from 2015 and being inside the pavilion only led to issues with speaking with your customers. The 2016 location has solved this issue!
Is internet access available? 
Unfortunately we cannot offer wifi at this time, but we find most vendors are able to accept payments through mobile processing services.
What is your refund policy? 
SF Bazaar sets its refund policy differently for each show based on the policies of our venue/partners. If a vendor requests to withdraw from J-POP SUMMIT  before June 22nd 2016, they will be refunded 90% of the vendor fee. No refunds will be issued after the deadline of June 22nd 2016. J-POP SUMMIT reserves the right to cancel the SF Bazaar Marketplace at any time. If a cancellation occurs, the vendor will receive 100% of their vendor fee back.
COST
$400 Booth Fee for Both Days, includes tent rental and 1 table, 2 chairs
$300 with your own 10×10 tent and 1 table, 2 chairs
Payment is expected at the time of application. You will be notified in 3-4 business days if your application has been accepted. Refunds will be processed if you are declined.
APPLICATIONS ARE CURRENTLY CLOSED. THANK YOU FOR YOUR INTEREST IN OUR SHOWS.
[gravityform id="38″ title="true" description="true"]