NightLife Holiday Bazaar Application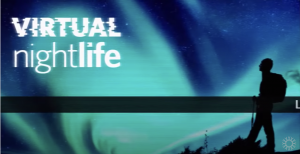 While the California Academy of Sciences prepares to welcome you back to NightLife (in person) as soon as possible, you can join their livestreams on Thursday evenings! During Virtual NightLife events, they bring you an eclectic mix of science, music, and art. Join SF Bazaar as we host our very first Virtual Nighlife event including live demonstrations, shopping guide and DIY fun! Catch past episodes streaming Thursdays at 7 pm PT on the Academy's YouTube channel and Facebook page. Recordings of all livestreams are also available on our YouTube channel.
CALL FOR VIRTUAL NIGHTLIFE DEMOS + PRODUCT FEATURE 
We're looking for Artisans and Makers (Food and Craft) who would like to be featured in one of our limited program spotlights! Inquire for a chance to be part of the virtual nightlife.  Apply below! 
Thursday, December 10th, 2020 at 7 PM
California Academy of Sciences
Free to Attend on YouTube and Facebook 
Facebook: https://www.facebook.com/calacademy-nightlife 
There are two levels of participation…
GALLERY FEATURE + SOCIAL MENTION – $10
25 artisans will be given profiles and promotional text on our gallery page along with four product images/logo. See social media reach below. The gallery will be linked to the California Academy of Sciences Nightlife Page and the SF Bazaar's website and featured in the newsletter. 
PRESENTER + PRODUCT FEATURE (Juried Selection) – $30
This is limited to only four makers. Presenters will be selected in collaboration with the California Academy of Sciences staff. Approved makers will be given:
>Approximately 10-15 minutes to deliver a demonstration and/or talk related to their business, including time for questions and answers. Average viewership for Virtual Nightlife Events is 2K views on YouTube. 
>Promotional space on our gallery page Dedicated posts on both California Academy of Sciences and SF Bazaar social media accounts leading up to the show date
>Top listing in product gallery listed on both California Academy of Sciences and SF Bazaar web pages.
>Two free passes to the California Academy of Sciences (value $60.00) 
Social Media Subscribers  
California Academy of sciences: Youtube (147K) Facebook (105K), Instagram (90.6K), Twitter (14.8K)
SF Bazaar: Newsletter (7K) Facebook (4.7K), Instagram (2K), Twitter (1.1K) 
** If you currently have an account please login (located above), if not please register by creating your username, password, and providing your email in the below fields. Thanks **
Thank you for your interest in our show! Applications are currently closed while we review the submissions to date. If you are interested in giving a presentation, we're still considering proposals on a case by case basis. Please email us at info@sanfranciscobazaar.org with your ideas. Thank you! SF Baz Team (11.9.20)