Vendor Payment Page
Please read all Terms and Conditions below before completing payment. Thank you!
SF BAZAAR AT HOLIDAY NIGHTLIFE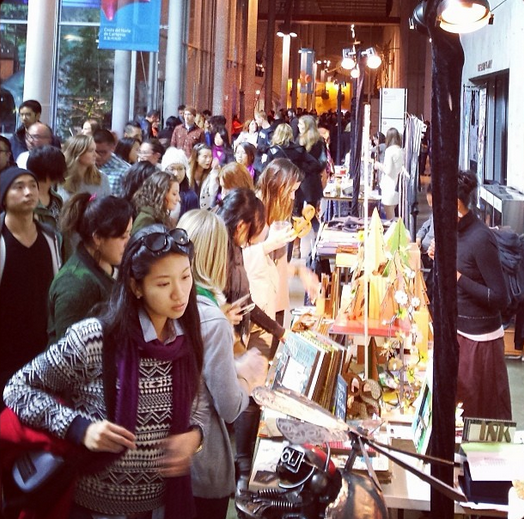 NightLife is a weekly event where visitors ages 21 and older can enjoy music, science, entertainment and cocktails, while experiencing the Academy's world-class exhibits with friends. Each weekly installment features something new and different. SF Bazaar will be hosting 20 handmade vendors at this event alongside other museum programming.
SF BAZAAR AT HOLIDAY NIGHTLIFE
Thursday December 10th 2015  6-10PM
California Academy of Sciences
55 Music Concourse Drive
Golden Gate Park, San Francisco, CA 94118
$12 pp or $10 for Members/ 21+ –
https://sanfranciscobazaar.org/shows/night-life/
SHOW INFORMATION (you and all your guests must be 21+ to attend)
+ Approximate number or vendors selected: 40
+ Approximate customer attendance: 3000
+ Booth Fee: $90 for the evening and includes the following:
-> Approximately a 5′ x 10′ ft space on the main floor of the museum (indoor)
-> One 6 ft table and two chairs
-> Admittance to the event for up to two staff per vendor
-> Electricity: bring your own power strips, extension cords and lighting.
+Due to the restrictions of the venue there is a short period of setup time. You will have approximately 1.5 hours to set up.
SF BAZAAR POP UP AT ZOO LIGHTS
Join SF Bazaar as we curate our second Holiday Pop Up at the San Francisco Zoo. Coming in December, the Zoo is hosting its annual Zoo Lights Celebration and we are creating a marketplace  where local artisans can sell their works to Zoo visitors. Expect to shop from handmade vendors featuring apparel, jewelry, toys and more! Zoo Lights will feature the Zoo's lush grounds covered in lights, the chance to see live reindeer, photos with Santa and the opportunity to play on our newly renovated playground. Have fun at the zoo and shop handmade this season all in one place.
WHEN AND WHERE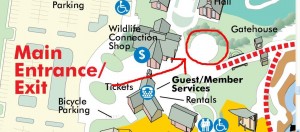 SF Bazaar Holiday Pop Up 2015 at SF Zoo Lights
SF Zoo Entry Village Circle*
Sloat Blvd. & the Great Highway
San Francisco, CA. 94132
FREE to attend and shop
Free parking available on Sloat Blvd.
*This area is BEFORE ticketing and is open and free to the public.
https://sanfranciscobazaar.org/shows/sfzoo/
SHOW INFORMATION
+ Number or San Francisco Bazaar vendors: 10 per day
+ Approximate Attendance Each Day: 1000-2000 people per day
+ This event is outdoors and it is suggested to use canopy tents and lighting.
+ Booth Fee: $45 per day and includes the following:
-> a 10′ x 10′ ft space.
-> Folding tables and chairs (by request)
-> Electrical access (since this is at night we suggest you bring your own lights in addition
to the existing lights on the property).
-> Free parking and admission to the zoo events.
The San Francisco Zoo is situated by Ocean Beach and there will be coastal influences on the weather. The area is sheltered on all sides by the zoo buildings but we suggest you dress in layers and do whatever is necessary to keep yourself comfortable during your vending experience. 
SF Bazaar Vendors can sell on Friday – Sunday from 4-8 PM on these select dates:
Dec. 11, 12, 13
Dec. 18, 19, 20
Please check out for the specific dates you wish to vend. In the case of impacted vendors for specific day we will refund based on time of payment and wait list you. Please sign up for ALL days you are interested in vending.
Please only pay for the Venue(s) which you have received acceptance notices for.
The events will proceed regardless of the weather.
No refunds will be given due to cancellations from either the Vendor or San Francisco Bazaar.
If you were accepted for SF Zoo Holiday Pop Up  you may reserve as many dates as you can commit to. If there is overbooking on a specific date we will refund after our payment deadline giving priority to vendors based on time of payment.