Maker Faire 2018 Vendor Application

Thank you for your interest in SF Bazaar at Maker Faire Bay Area. Please read ALL DETAILS before proceeding to the application link at the bottom – Thank you!
> We DO NOT ACCEPT FOOD VENDORS at our Maker Faire event.  Contact food@makerfaire.com for details on food vending
> Applications will be reviewed after you pay the non-refundable jury fee of $20.
> All applications are juried at once to ensure a balance of products/styles appropriate for Maker Faire Bay Area 2018. This is a curated marketplace and not everyone who applies will be accepted.
Applications are accepted till March 12th 2018
All applicants will be notified of their status at once on March 14th 2018 via email.
Please add "info@sanfranciscobazaar.org" as a contact in your mail.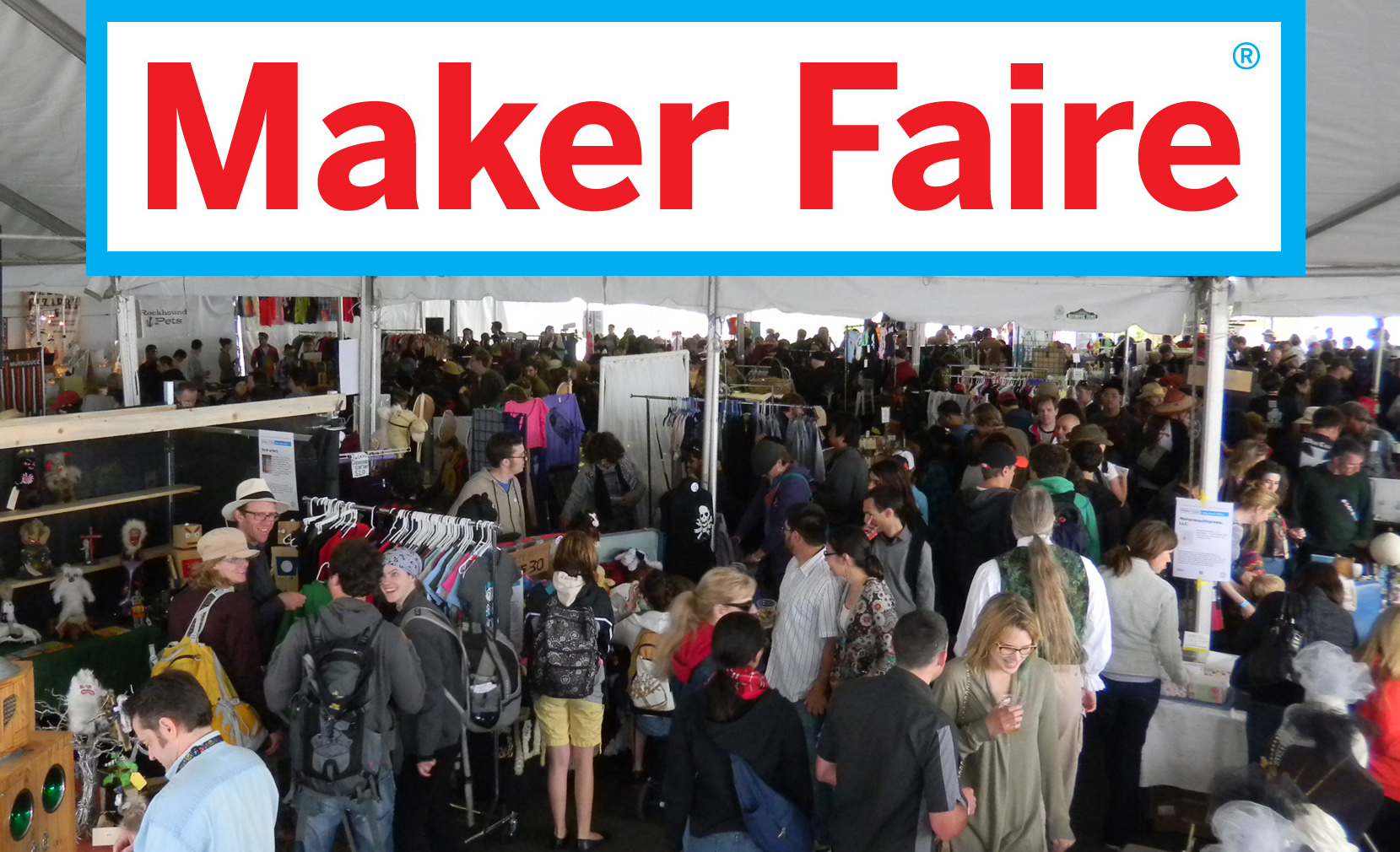 WHEN AND WHERE
Maker Faire Bay Area
San Mateo County Event Center
1346 Saratoga Dr, San Mateo, CA 94403
makerfaire.com
May 18 – 20, 2018
Show Hours
Friday – 1pm – 5pm*
Saturday – 10am – 7pm
Sunday – 10am – 6pm
Set Up Hours for SF Bazaar
Friday – 7:30 am – 12:30pm
**Friday hours are subject to change. Vendors will be setting up on this day. Vending on Friday is optional.
SHOW INFORMATION
+ A $20 non-refundable Jury Fee is required per show application.
+ If accepted your booth space will cost $480.00 USD for the entire event.
+ Estimated Attendance For Entire Maker Fair: 120,000 (based on 2017 statistics)
+ Estimated Attendance For SF Bazaar Tent: 30,000-40,000
+ Total number of vendors accepted: 80
+ This is a curated and popular marketplace, so not all who apply will be accepted.
+ Venue is in an OUTDOOR tent pavilion approximately 15,000 sq ft in size under which all vendors will reside. This communal tent will be open on at least 2 sides to allow for customer foot traffic and visibility.
+ Due to the limited space only ONE booth space is allowed per applicant.
+ Sharing a booth spaces is allowed up to TWO ARTISTS or as a themed collective.
+ The show will commence rain or shine. There will be no refunds from SF Bazaar if you choose to cancel your exhibit space within one month of the show.
Each Vendor will be given:
+ One booth space approximately 8′ x 8′ ft under our communal tent.
+ 1 table and 1 chair. Additional tables, chairs  available for rental  after acceptance.
+ Electricity is also available for order after acceptance. It starts at $90 and is provided through Edlen.
+ Two all access Maker Passes for free and the option to purchase discounted day and weekend passes for other staff and guests (pricing TBA).
+ Business listing in SF Bazaar gallery and on the Maker Faire website.
Why has the booth fee increased for 2018?
The Maker Faire has long subsidized the cost of the Bazaar and we want to support them in being as sustainable as possible. This change ensures we can continue to offer a quality artisan marketplace at this world famous event. We welcome artisans back for another exciting year and encourage new artisans or small businesses to share a booth.
What are we looking for in vendors?
SF Bazaar has a focus on handmade or independently designed products. We welcome all manner of maker but the focus should be on selling a product/line of products to the attendees. Please make sure you have a way for us to view your products ONLINE. We do not accept images by email or through post. If you have a kickstarter and or a prototype to show you may be better off exhibiting through some other program at Maker Faire. Remember we do not take food vendors for our show at Maker Faire, please e-mail food@makerfaire.com for more details.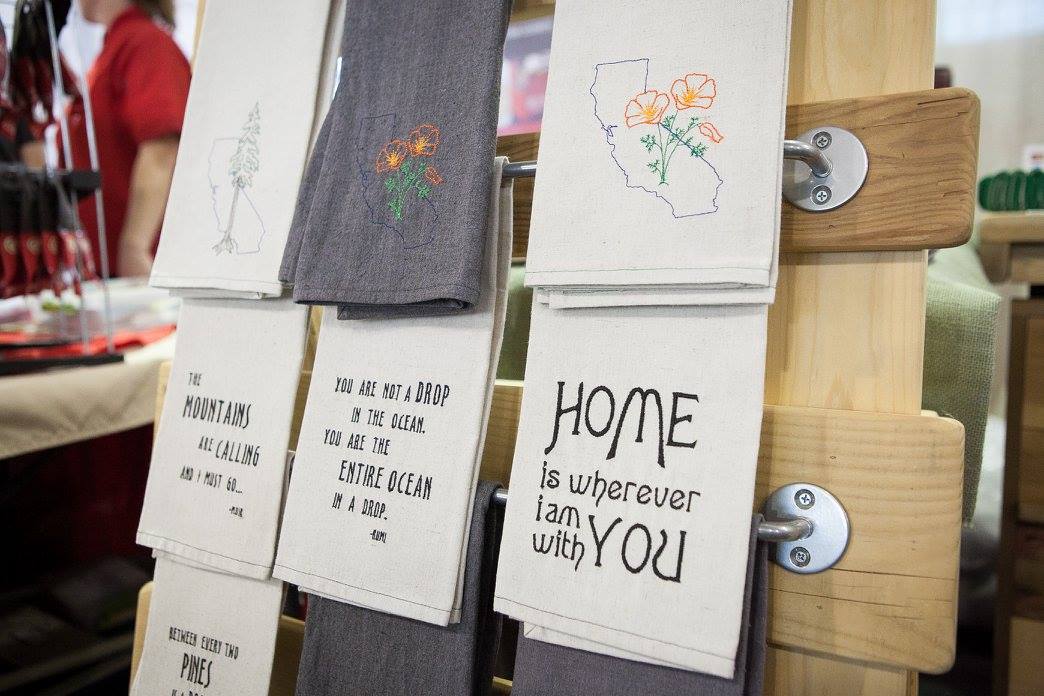 How do I know if SF Bazaar is the right place for me at Maker Faire?
For people who wish to sell a product, there are generally two categories for application:
> Crafters: If you are an indie crafter, artist or designer and your primary intent is to sell your products at Maker Faire, you're in the right place! Exhibit space is approximately 8×8 ft space and includes 1 table and 1 chair.
> Commercial Makers: Individuals who would like to sell/market products along with demonstrating what they make at their exhibit. Submit a Maker Exhibit application and indicate that you are a Commercial Maker by indicating your plans to promote or sell products at Maker Faire. Commercial exhibits are a 5 x 10 foot tabletop space, 1 Table, and 2 Chairs. Please apply directly to Maker Faire Maker Faire here. 
The difference between Commercial Makers and Craft vendors: Both Commercial Makers and Craft vendors are a part of Maker Faire. The craft faire area is dedicated to people who are only selling their wares and all vendors are curated together to create a craft faire environment within Maker Faire. On the other hand, Commercial Makers exhibit in various areas of the event, demonstrating what they make and usually offer a hands-on activity; Selling is a side-addition to their DIY demonstration; selling is not the focus of their exhibit for Commercial Makers. Maker Faire shoppers have traditionally sought out the SF Bazaar Marketplace to purchase handmade gifts.
Can I apply to more than one category (Commercial maker or SF Bazaar) and vend in two locations at Maker Faire? 
We strongly encourage you to choose one category to apply to. It is an official policy of Maker Faire that vendors can only sell in ONE location (Commercial Maker or SF Bazaar Craft Faire). Thank you for your understanding! –>
Applications are closed and notifications will be sent by 3/14.
Email us for Wait List options at info@SanFranciscoBazaar.org