Holiday NightLife Vendor Application 2017
Thank you for your interest in our shows! Please read ALL the details below before proceeding to the application link at the BOTTOM of this page.
This application covers all our Nightlife event dates for WINTER 2017. PLEASE read carefully before you apply. 
Application is a TWO STEP process:
1) You will be juried by the deadline(s) listed below. Everyone is notified by email.
2) If Accepted, you will be asked to pay for your booth fee within 3 days of notification.
Applications are NOW CLOSED. Thank you for your interest! 
Notifications will be sent by email on October 13th 2017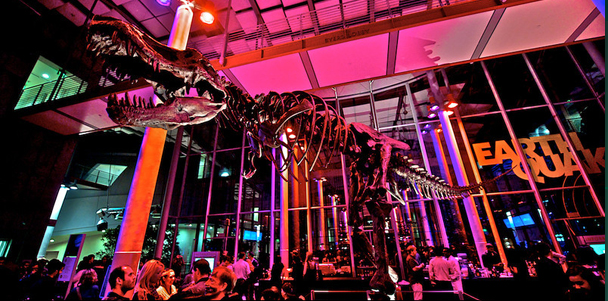 NightLife is a weekly event where visitors ages 21 and older can enjoy music, science, entertainment and cocktails, while experiencing the Academy's world-class exhibits with friends. Each weekly installment features something new and different. SF Bazaar will be curating handmade vendors at this event alongside other museum programming.
December 14th 2017
California Academy of Sciences 6-10PM/ 21+
55 Music Concourse Drive
Golden Gate Park, San Francisco, CA 94118
Map & Directions
Cost is $15 pp/$12 for members
HOLIDAY NIGHTLIFE Thursday Dec. 14th 2017  (Approx. 40 Vendors Accepted)
Join us for one of Nightlife's most highly attended events of the year, our annual SF Bazaar holiday market! We'll be hosting handmade and locally designed goods alongside fun holiday themed museum programming including a NEW ICE RINK! Attendees wait all year to enjoy this unique holiday shopping experience!
Nightlife is not accepting food vendors for this show. Thank you for your understanding.
> Applications will not be reviewed unless you pay the jury fee of $5. This fee is NON-REFUNDABLE even if you are not accepted into this show. This fee covers the administrative costs associated reviewing applications, maintaining our website and other tasks associated with producing each event. All fees must be submitted via PayPal. You do not need a PayPal account to submit your fee.
> Each applicant is reviewed by a jury, not all who apply will be accepted.
> Please make sure there is an online presence to review your product images and price points. It must be included in the application in our "Website" entry box.
> We do take waitlist applicants if you are not accepted during the initial round of notifications.
> If you do not possess a resale license for California please write PENDING in the application.
> SHARED BOOTHS must apply in ONE submission. You are not allowed to share your booth after you have submitted your application or upon acceptance.
> Nightlife is a 21+ show due to alcohol being served on site. Please do not apply unless you are ages 21+ and all your staff also meet this requirement. 
SHOW INFORMATION
+ Number or vendors selected: 40
+ Show hours: 6 PM – 10 PM
+ Show Set Up hours: 4:30 – 6 PM
+ Customer attendance: 2500-3000
+ Booth Fee is  $90 which includes…
-> Approx. 8′ long x 5′ ft deep space on the museum grounds
-> One 6 ft table and two chairs
-> Electricity and Wireless Internet Access
-> Listing on our SF Bazaar Gallery
NOTE: Due to the nature of this show being hosted at a museum, we are restricted to approximately a one hour set up time. Please do not submit your payment if you cannot meet this time restriction.
Applications are NOW CLOSED.
Notifications will be sent by email October 13th 2017
If you have any problems with your application submission please contact laura@sanfranciscobazaar.org.